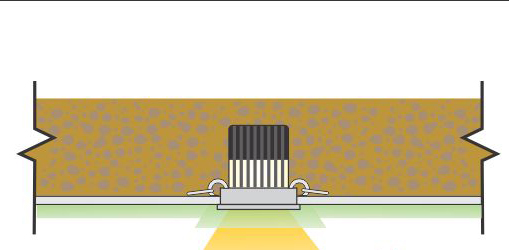 There are numerous of different types of downlights accessible in the Australian market. If without careful consideration, the thermal performance of buildings might be severely compromised.
Only rated downlights enable the insulation to abut the luminaire. Others require the insulation to keep up the very least clearance. Each un-rated downlight will decrease the thermal performance with the building envelope due to both the necessary insulation clearance around some fittings and possible air movement through the fitting itself.
There are lots of confusion out there concerning the distinction between IC and IC-F markings on residential recessed downlights.
The IC-F (4) marked downlight is identified as "IC-F (4) (Insulation Contact-Fire Resistant) recessed luminaire", and was in the Standard on the insistence with the insulation industry who were concerned about some insulation that can ignite if it came in touch with hot (90°C or greater) parts of a downlight.
An IC rated downlight ensures that building insulation that could be continuously exposed to 90°C can safely abut and canopy the luminaire.
An IC-F rated downlight additionally must pass a 1.0mm probe test, i.e. a 1.0mm diameter probe cannot enter any section of the luminaire, and in effect no insulation or other material can go into the fitting.
To get a IC-F (4), a downlight has to undergo extensive (and dear) testing. Its crucial that you keep LED's as cool as possible. Protecting the LED from roof area temperatures while also letting it to breath in order that it can dissipate its heat is really a tight balanced exercise.
The advent from the new LED downlights making use of their typical construction and cooler operating temperatures means most of them comply with IC-F classification.
If you are looking for IC-F (4) downlights, please check http://www.lighting-wholesale.com.au/product/10w-dimmable-led-downlight-kit/